Our location in the vicinity of Kyoto Station is very convenient for going around Kansai area including Osaka, Nara, Shiga and Kobe etc. In addition, you may walk to renowned sights such as Higashi-honganji, Nishi-honganji, Syoseien and Kyoto National Museum. This is a cozy inn of hospitality surrounded by historical temples and shrines and famous sights, located in front of the station.
Facilities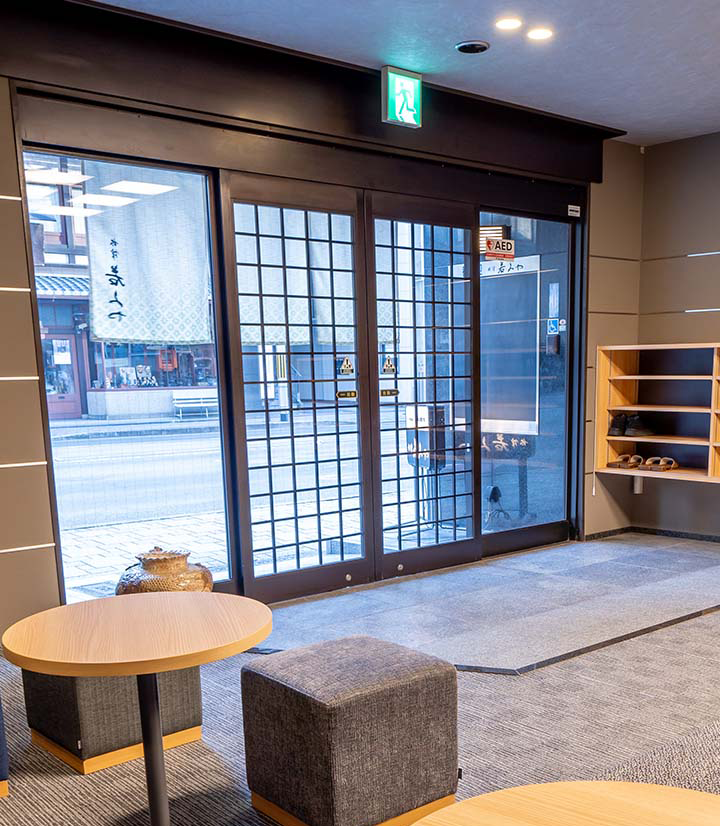 Lobby
In the silent lobby there are a souvenir store, coffee space with comfortable sofas and a PC to search for sightseeing and transportation information (no charge) for ease of your stay.
Public Bath
You may also use a spacious common bath on the 7th floor other than the guest room bath (16:00-0:30). Stretch out your legs and relax in this spacious bath.
Complete with a bathroom
What is Tatami straw mat about 6 feet by 3.
Cuisine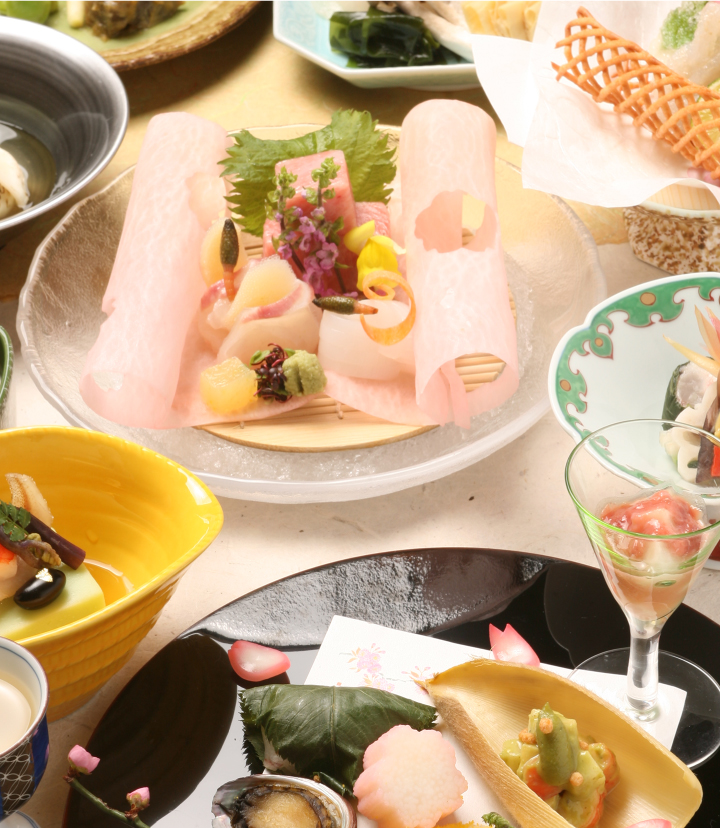 You may also use a spacious common bath on the 7th floor other than the guest room bath (16:00-0:30). Stretch out your legs and relax in this spacious bath.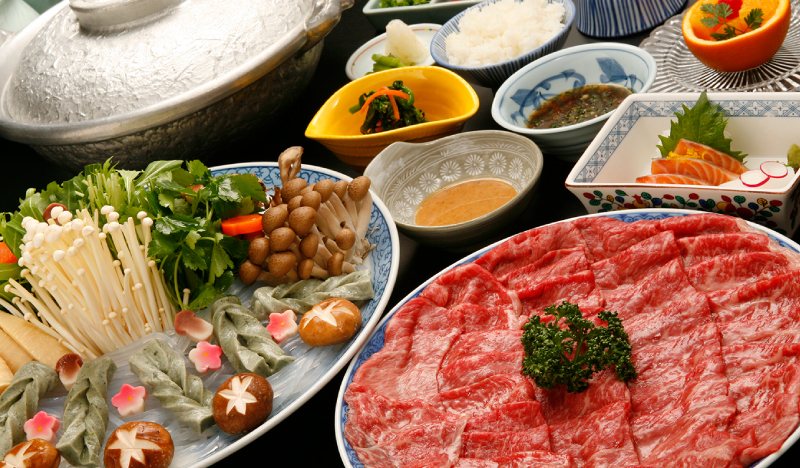 Nabe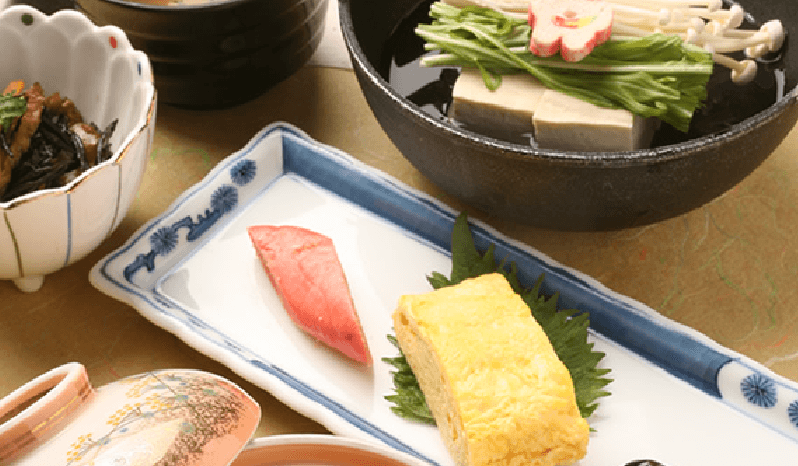 Breakfast
What is Sukiyaki…

thin slices of beef, bean curd, and vegetables put in a shallow pan and cooked at the table usually by the diners themselves.

What is Shabu-Shabu

a one-pot dish made at the table by cooking vegetables and slices of meat in boiling broth and eaten with a soy-based sauce

What is Tobu

Tofu, also known as soybean curd, is a soft, cheese-like food made by curdling fresh hot soymilk with a coagulant. Traditionally, the curdling agent used to make tofu is nigari, a compound found in natural ocean water, or calcium sulfate, a naturally occurring mineral. Curds also can be produced by acidic foods like lemon juice or vinegar. The curds then are generally pressed into a solid block.
To know more...
Rooms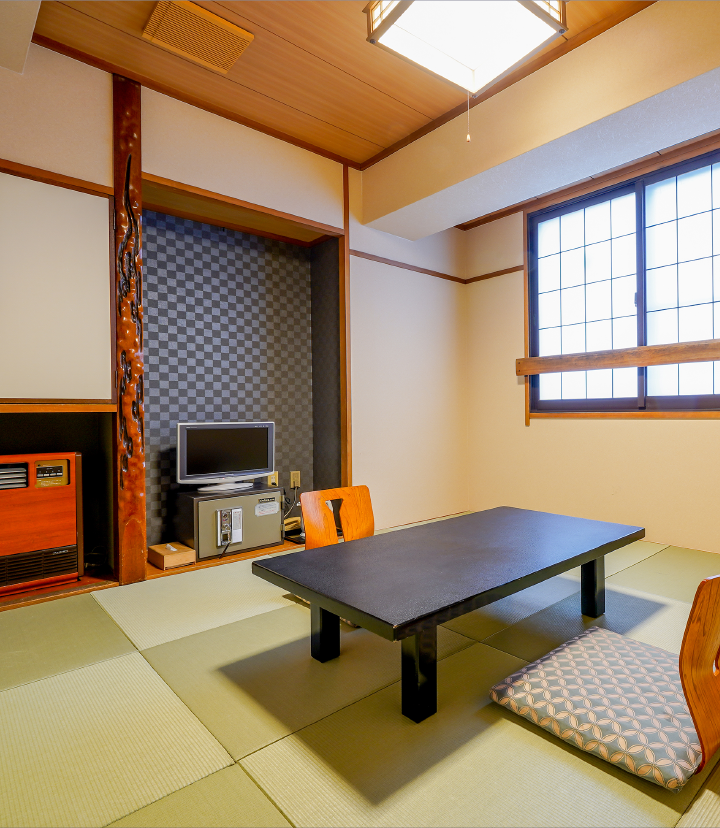 Unwind yourself in Japanese traditional tatami room. All guest rooms boast bathrooms.
Japanese-Style 6 tatami mats

Japanese-Style 8 tatami mats

Japanese-Style 10 tatami mats

Japanese-Style 12 tatami mats
To know more...
FAQ
Can I change/add or skip meals?

We are sorry, it may not be changed on the day. Please note this when you make a reservation.

How much will the cancellation fee be?

Usually, the cancellation fee will be charged for cancellation made within 3 days from your arrival date.
No contact: 100%
On the day: 50%
1-3 days prior to arrival date: 20%

I haven't received any booking confirmation.

Our booking system supports "automatic room reservation system." Therefore, if you do not receive any confirmation within 24 hours, your request may not reach to our system for any reason. Please kindly contact us by E-mail (address is listed in "Contact" in our Web site).

Can I refer to you by phone?

We receive all inquiry all by E-mail. Please contact us by E-mail from "Contact" in our Web site.

Can I get on the waiting list?

We do not have any waiting list. Please kindly check the "Room Availability" and consider other date.

Do you accept credit cards?

Yes, you may use .

I'd like to go by car. Do you have any parking area?

We are sorry, we have no parking area. We'll provide you information on toll parking in the vicinity.

I have a lot of baggage. Can I check the baggage?

Baggage may be checked in earlier than check-in start at 15:00 or after check-out.

Can I check-out late?

Check-out time is 10:00 and may not be extended.

Do I have to give tips to waitress (nakai)?

No need for tips since service fees are included in the regular fees.

I have an infant. How much will be charged for him/her?

30% of adult fees for a bed and bedclothes, 50% for child meals, a bed and bedclothes and 70% for an elder child. With no meal, bedclothes and amenity, nothing will be charged.

I'd like to enjoy a night out. When is the lockup?

The lockup is supposedly at 0:00. If you are out beyond 0:00, please let us informed.

What kind of environment is the vicinity of the hotel?

In the vicinity there are Kyoto Station Building, Kyoto Tower, a large-scale electronics store, convenience stores (Seven-Eleven and Lawson), Starbucks Coffee and Seattle's Best Coffee etc.

Is a dryer available in the guest room?

A dryer and other amenities (Yukata (Japanese bathrobe), bath towel, face towel, toothbrush and so on) are prepared in your guest room.

What time is check-in and check-out?

Check-in is at 15:00 and check-out is at 10:00.
Note, however, that guests who requested dinner plan should check-in before 19:00 since dinner time ends at 19:30.

Do I have to submit credit card information when making a reservation?

No, you don't have to.

Is there non-smoking rooms?

We don't have non-smoking rooms, however, all the rooms are well ventilated each day.

Could you exchange?

We are sorry, we do not exchange. There are banks at a short distance.

Where can I get sightseeing information?

There is a tourist information center in Kyoto Station.

Are there hospital and police office in the vicinity?

Yes, there are.

When should I pay?

Please pay at check-out.
Inquiry
Question and Inquiry
Be sure to fill in the field with *. After completing the required items in the form below, click [Confirm] button.
* indicates required items.